Irish Red And White Setter Club Of Canada National Specialty 2019.
Happy New Year! We have been busy making plans for the 2019 specialty. This year marks the 20th Anniversary of the breed recognition in Canada (1999). This year we are kicking things up a notch for our celebration. Our weekend, hosted by the Oakville Kennel Club is offering 5 sets of points over 3 days.
Take a look below at some of the events happening on Sat. Sept. 7th.
Please RSVP to teena.flintoft@gmail.com by September 1, 2019 and include your choice of chicken or portobello. Payment can be made by etransfer to the same address.
Judging:
During the Specialty show we will have Mr. Gordon Hayburn providing ring side mentoring for our judge.
The IRWSCC will also host a judges seminar immediately following Best in Specialty. Our presenters will be Gail Harrison and Pat Ua Siaghail. This will only take place if there is enough interest in attending. You can RSVP your attendance to Pat at aislingcudo@gmail.com by September 1, 2019.
Sweepstakes/Juniors:
We are happy to announce that Susan Allen (subject to change) will be our judge for sweepstakes this year.
Noreena Seery will be judging the juniors.
Raffles:
We will have a raffle table set up at our club booth and the draw will be held around 5pm (TBD). If you have something you'd like to donated to the raffle please drop it off in the am of Sept 7th if not before.
In addition to our regular raffle we will be holding a special 20th Anniversary Raffle. This will include buying tickets from a club member $2 each or 3 for $5.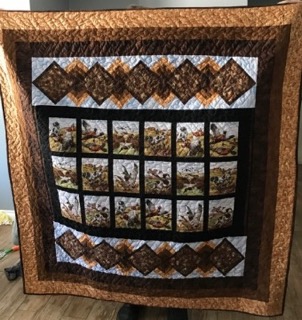 Lodging:
There will be RV parking at the site more information to follow when available. There is also a Motel 6 nearby and they take dogs. There is no rate with them but looks like it's about $95/night at the time of our show. Please book early!
It's going to be a wonderful weekend. Please make sure to add this show to your calendar!
---
The Oakville Kennel Club is pleased to host this event. It has a nice indoor ring, which includes 3 All Breed shows, a "Dogs of Celtic Countries", and our specialty.
Judges (CKC Approved)
Friday:
A/B - Laurie Campbell (Canada)
Saturday:
IRWSCC National – Denise Branch (Canada)
Celtic Breeds Specialty Show - Niksa Lemo (Croatia)
FCI All-Breed Judge for A/B – John Muldoon (Ireland)
Sunday:
A/B – Collette Muldoon (Ireland) FCI All-Breed Judge
This gives you 5 sets of points over the weekend.
All official classes, 12-18 Months, Veterans (divided 7-11 years, and 11 years & over), Baby Puppy, Altered, Brace, Stud Dog, Brood Bitch, Field Dog Class (unofficial) and 3 Generation Class.
Through the generosity of friends and members, the Irish Red and White Setter Club of Canada is pleased to offer prizes and or rosettes for the following:
Best of Breed
Best of Opposite Sex
Best of Winners
Best Puppy in Breed
Winners Dog
Reserve Winners Dog
Winners Bitch
Reserve Winners Bitch
Best Baby Puppy in Breed
Select Dog
Select Bitch
Rosettes will be offered for: Best Altered, Stud Dog, Best Brood Bitch, Best Brace, Best Field Dog/Bitch Class, Best Veteran and Best 3 Generations.
Award of Merit: At the Judge's discretion, Award of Merit Rosettes may be awarded up to one for every ten dogs competing for Best of Breed, which will be presented following Best of Breed judging.